Climate Change Services
Climate Change Risk Analysis
Climate Change Scenario Analysis
Climate Change Vulnerability Analysis
Critical Infrastructure Risk Analysis
Coastal Vulnerability Analysis
Disaster Risk Reduction (DRR)
Flood and Drought Analysis
Extreme Event Analysis
Climate Change Uncertainty analysis
Policy, Risk and Uncertainty Analysis
Climate Change Adaptation
Adaptation Strategy Development (Dev't)
Coastal Adaptation Analysis
Adaptation Options Investment Analysis
Critical Infrastructure Adaption Strategy
Water Supply Adaptation Analysis
Climate Change Resilient Community Dev't
Climate Change Visualization Tool Dev't
Climate Change Information System Dev't
Climate Change Decision-Making Tool Dev't
Climate Finance
Climate Finance Strategy Development
Climate Adaptation Funding Proposal Development
Climate Mitigation Funding Proposal Development
Climate Finance Capacity Building
Sample Projects
Climate Risk Profile (CRP) Development
Epsilon Innovation Group's researchers have developed Climate Risk Profile (CRP) for Turkmenistan, which included reviewing Turkmenistan's climate change reports, conducting climate scenario, impact and adaption analysis, developing climate risk management methedologies, synthesizing institutional capacity to manage climate risks and develoing climate risk management options.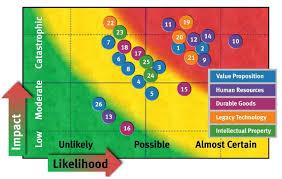 Disaster Risk Reduction (DRR) and Climate Change Adaptation (CCA)
The project titled "Systematization of Information and Development of Methodology for Disaster Risk Reduction (DRR) and Climate Change Adaptation (CCA) for the Greater Horn of Africa" have been carried out by Epsilon Innovation Group researchers. In the study, we have developed a systematization of climate information and methodology for climate change adaptation best practices in Ethiopia, Kenya and Uganda.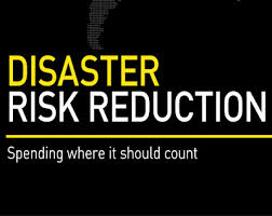 Climate Change and Gender Risk Analysis
Epsilon Innovation Group's principal researchers have developed the study methodology, conducted climate change induced flood and drought risk analysis, developed "gender and climate change" training tool, and provided training to stakeholders. The project is part of the UNDP's Africa Adaptation Program (AAP) adapation program.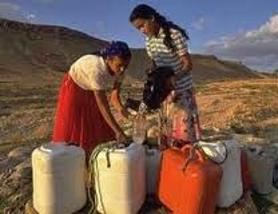 Sea Level Rise Vulnerability Assessment
Epsilon Innovation Group team members conducted temperature and rainfall projection, sea level rise scenario analysis, and developed adaptation strategy for Lagos State (Lagos Mega City), Nigeria. In the study we have conducted detailed coastal vulnerability assessment, economic valuation of exposed assets and population, and extreme water level events. In the temperature and precipitation projection about 14 Global Circulation Models (GCMs) are evaluated and statistical analysis performed. The results of the study have been presented in the Annual Lagos State's Climate Submit.